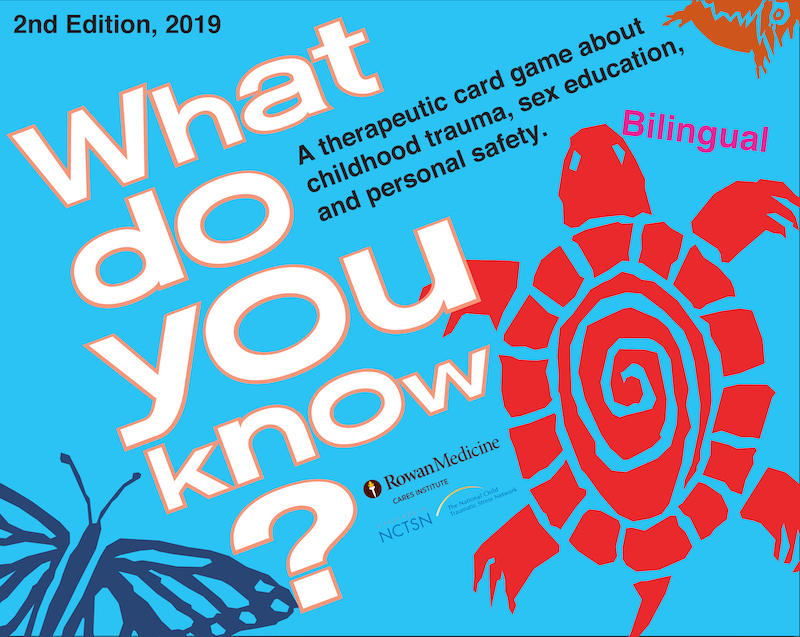 2nd Edition - What Do You Know? is a bilingual therapeutic card game about child sexual & physical abuse and domestic violence. A wonderful tool to be used in many different ways to helpchildren and their families open up about child abuse. Each individual card is written in English and Spanish and the instructions for clinicians are bilingual as well!
How to Order
Maximum of 6 card sets can be purchased per order.
Important Information
For tax exempt orders, please click on this link in order to submit your request. You will then receive an invoice to pay for items by check. Do not move forward adding items to your cart here.
Please email carestraining@rowan.edu if any of the following pertain to you and do not move forward:

If you want to purchase more than 6 card sets
International Orders
Contact
Please contact carestraining@rowan.edu for all questions.
Shipping Information
All orders are shipped UPS.
Notes:
$24.95 (product)
$1.65 (sales Tax)
Shipping includes Sales Tax if Applicable